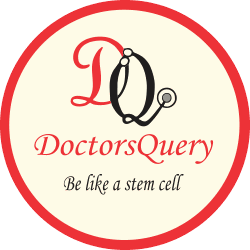 MBBS Admission in Russia
Russia has always been the best Place for Indian students for doing MBBS. Every year Doctors Query Private Limited provides Students from all over India a platform to get admission in best Medical universitier of Russia. Study MBBS in Russia Become Most popular Destination. According to a recent survey, almost 60 positions amongst the top 100 ranking Medical Universities are situated in Russia. According to the World Health Organization and Directory of World Medical University around 80% of students, Passed-out from Russian Medical Universities work in the best Hospitals across the world. Study medicine in Russia is a topmost preferred choice for International students because of the low fee by the Russian Ministry of Health & Education as compared to other countries.
Admission Process for MBBS in Russia
We Provide direct MBBS Admission in Russia without donation. If you are aspiring to make your career as a doctor and take admission in MBBS abroad, you are in the right place. At Doctors Query, we provide you with the best guidance regarding the admission process for MBBS abroad. We turn your dream of admission in the best medical universities abroad into a reality. You do not need to take stress about the admission process for MBBS in Russia, as here we have explained it in a step-by-step manner:
STEP 1
Select a University
You can select from the top universities for MBBS in Abroad easily. If you are unable to decide which University to choose, just contact Doctors Query, and we will shortlist the best Medical Universities for you.
STEP 2
Fill Out online Applicaion Form
Application form will give your details to us so we can check if you are eligible for admission or not. We will contact you within 24 hours of filling the form. If everything is ok, we will initiate your document processing after payment of processing fee (10000Rs).
STEP 3
Official Procedure Begins
Apply for Admission letter and VISA invitation letter from University through us.
Upon receiving of Admission and Visa Invitation Letter from University, Proceeding with Visa documentation process(which will take maximum of 2-3 weeks).
Students are guided step by step in all the process by us and provided with all the necessary Information.

STEP 4
Pack your Bags
Upon receiving of VISA, Arrangement of the flight to the nearest available airport to the medical university abroad and arrangements of transportation of student to the University.
Quick Enquiry
FAQ Related To Process
WHAT ASSISTANCE IS PROVIDED BY DOCTORS QUERY?
Everything. 🙂 Right from picking up a suitable college, to helping you secure admission and then ensuring you can comfortably migrate for studies and settled in college, we have you covered at every step. Few of specific areas we help you are,
Providing students with all necessary information about the University and living in the country.
Assistance for Eligibility Certificate from Medical Council of India (MCI).
Assistance in immigration registration in the country.
Making all necessary arrangements to provide students with hostel accommodation.
Airport Pickup.
Local Police Registration.
6-year multiple entry visas.
Notarial warrants.
Registration in the ministry of health.
Organizing local sightseeing tours of the city and the region.
Assisting students in undergoing medical check-up (VDRL, HIV, Meningitis, Tuberculosis etc.).
Assistance in opening Local Bank account.
WHAT IS THE ADMISSION CRITERIA FOR INDIAN STUDENTS?
As per Medical Council of India the minimum qualification for Indian Students to study abroad is :
50% in physics, chemistry and biology in 12th standard. In case of SC/ST it is 40%.
Should qualify the NEET exam by getting at least 50 percentile.(It should be around 150 marks out of 720 in 2018)
The minimum age should be 17 years.
WHAT IS THE DURATION OF MBBS COURSE ABROAD?
6 Years – If you choose to study All 6 years in English or Bilingual medium (First 3 years in English & Last 3 years in Russian Language). 7 Years – If you choose to study in Russian Medium. Students have to study 1 year additional as preparatory course for Russian Language. You can consult us to find out which option is better for you.
WHAT ARE THE DOCUMENTS REQUIRED FOR REGISTRATION?
Initially we will need following documents to start processing and verifying your candidature,
One set of photocopies of marks sheet of 10+2.
A valid passport (if you don't have, click here to apply online or Contact us)
2 photographs, size 3×4 cm, black and white on non-glossy paper.
WHAT IS THE LAST DATE OF APPLICATION INTO MBBS COURSE?
Good news is that there is no fixed last date, different universities have different dates of application. Bad news is that since students from all over the world apply in colleges, including local russian students, the seats are often limited. It is good if you applysoon to get your dream college and dream seat. Contact us as soon as possible to know the current status. Keep in mind that processes like visa and getting the admission letter takes time and the session starts from 1st of September in almost all universities in Russia. So sooner you apply the better.
DO I NEED A PASSPORT NOW?
Yes, absolutely.Apply it as soon as possible. You may also want to apply in tatkal passport option expedite things.
I HAVE MORE QUERIES, WHAT SHOULD I DO?
Simply contact us and we would love to answer your queries.