Russia has always been the best Place for Indian students for doing MBBS. Every year Doctors Query Private Limited provides Students from all over India a platform to get admission in best Medical universitier of Russia. Study MBBS in Russia Become Most popular Destination. According to a recent survey, almost 60 positions amongst the top 100 ranking Medical Universities are situated in Russia. According to the World Health Organization and Directory of World Medical University around 80% of students, Passed-out from Russian Medical Universities work in the best Hospitals across the world. Study medicine in Russia is a topmost preferred choice for International students because of the low fee by the Russian Ministry of Health & Education as compared to other countries. Study MBBS in Russia for Indians is now very easy due to low cost with quality standard of education. High Quality of Education combined with this low cost is one of the best reasons for choosing top medical universities of Russia for MBBS. There are almost 67 medical universities that are providing low-cost MBBS in Russia. The student to teacher ratio is 5:1 in all Russian Medical Universities. About 25 of these universities provide MBBS in English Medium. Almost 4000 Indian students prefer Russia medical university for MBBS every year.
Graduated from Russian Medical Universities have been working in various Medical Organizations throughout the world including India.
Duration of Studying in Best Medical Universities of Russia
All the Medical Universities in Russia which International students choose to do their MBBS from Russia, offers the course for the Duration of 5.8 Years if they Choose to Study in a Full English or Bilingual program, except one University (i.e. I.P Pavlov State Medical University St. Petersburg.)
If as student choses to do their MBBS in Russia in Russian Language then they have to join extra one year of preparatory course, which makes the Duration of MBBS in Russia 7 Years.
Medium of Teaching for MBBS in Russia.
There are mainly 3 Types of Medical Universities in Russia.
The Universities Which Teach in English Language for Full 5.8 years. (Please Note – In this List Only Full English Universities are included.)
The Universities that teach in Bilingual method. Which Means That Students are Taught in English for initial 3 Years and then in Russian Language for Last 3 Years.
The Universities that Teach in Russian Language only.
Please Note: – No matter which Type of University a Student Choose to do their MBBS in Russia, All International Students are given Russian Language Classes to help them Learn the Language, which is required for Interaction with patients during the clinical cycles.
Eligibility Criteria for Studying MBBS in Russia.
As per Medical Council of India the minimum qualification for Indian Students to study abroad is:
50% in physics, chemistry and biology in 12th standard. In case of SC/ST/OBC it is 40%.
Should qualify the NEET exam by getting at least 50 percentiles. (It should be around 153 marks out of 720 in 2019)
The minimum age should be 17 years.
All the Medical Universities in Russia are regulated by same Government Body and are recognized by MCI (Medical Council of India),WHO & Medical Council of leading countries like U.S.A, U.K, middle east, Australia, India, Canada etc. so it does not matter which government university you choose for MBBS in Russia.
Various Reasons To Study MBBS In Russia
MBBS Course Duration: The total duration of Study MBBS in Russia is for 6 years in all Medical universities of Russia.
MBBS Course Fee in Russia: The Russian Education Ministry has put medical education at a large extent. That is the reason why the cost of study medicine in Russia is very low.
Friendly Environment: All Russian medical universities consist ideal atmosphere with foreign student-friendly policies so that students who came from different countries can easily manage with Russian students.
Easy Admission Process: All Russian medical universities having a facility of easy online admission process with complete guidance through experienced and professional agents.
Professional Growth: While study medical programs in Russia students will have an opportunity to participate in various kinds of international research teams and grow professionally.
WHO/ MCI Recognition: All the medical universities in Russia are recognized by The World Health Organization (WHO) and Medical Council of India (MCI) Also the degree of MBBS Program is recognized by WHO, MCI, and other international bodies.< Doctors Query Private Limited Provide MBBS Admission In Russia
WHY CHOOSE RUSSIA FOR MBBS?
MBBS Russia has been more popular amongst students from India since the year 1996. 1996 is the year when Indian students who are passionate to become a doctor and to complete their dream Indian students started traveling there. Russia is the number one choice for the students who have a dream to study MBBS Abroad. Russia has almost 55-60 medical universities and all universities are government recognized and also recognized by WHO (World Health Organization) and MCI (Medical Council of India). All medical universities are well equipped with world-class types of equipment that will help students to learn with modern technologies. All the students who are pursuing MBBS in Russia are able to clear the MCI screening test required to continue the medical practice in India.
Studying MBBS in Russia Good or Bad?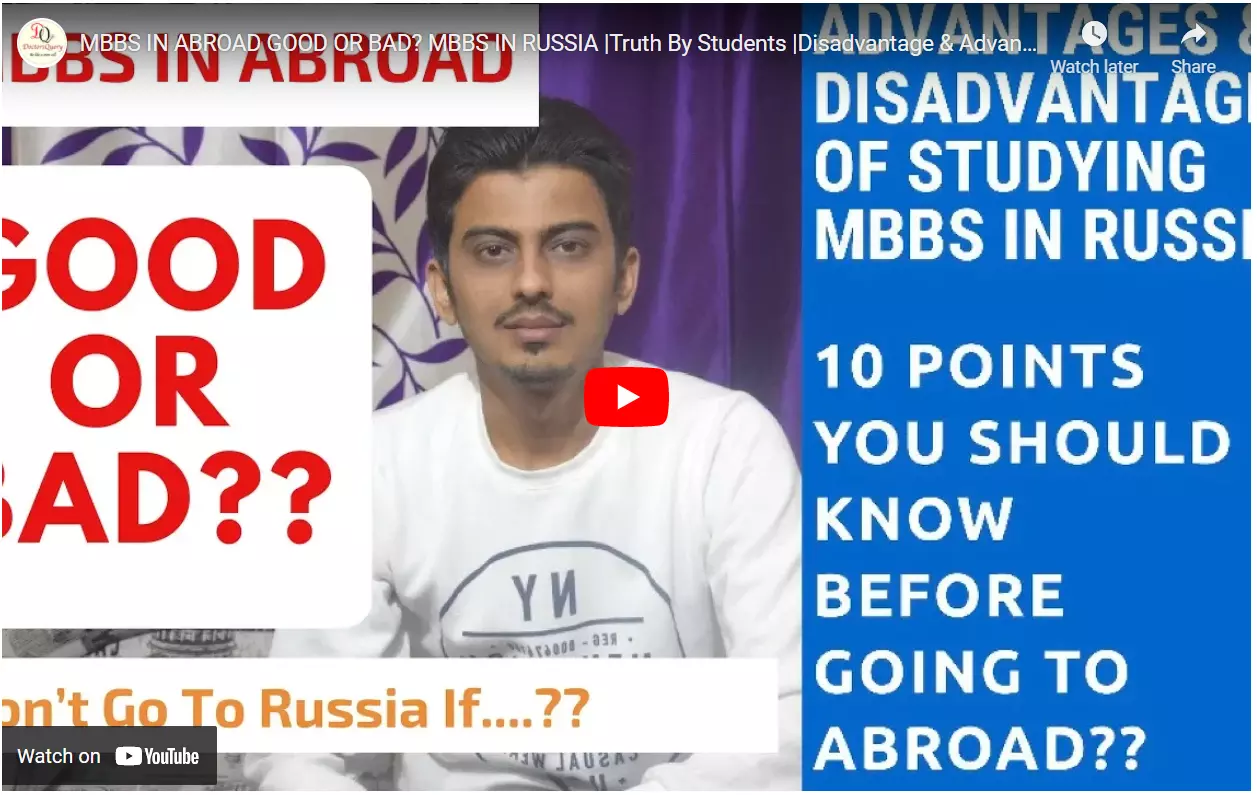 Students Review who currently Studying in russia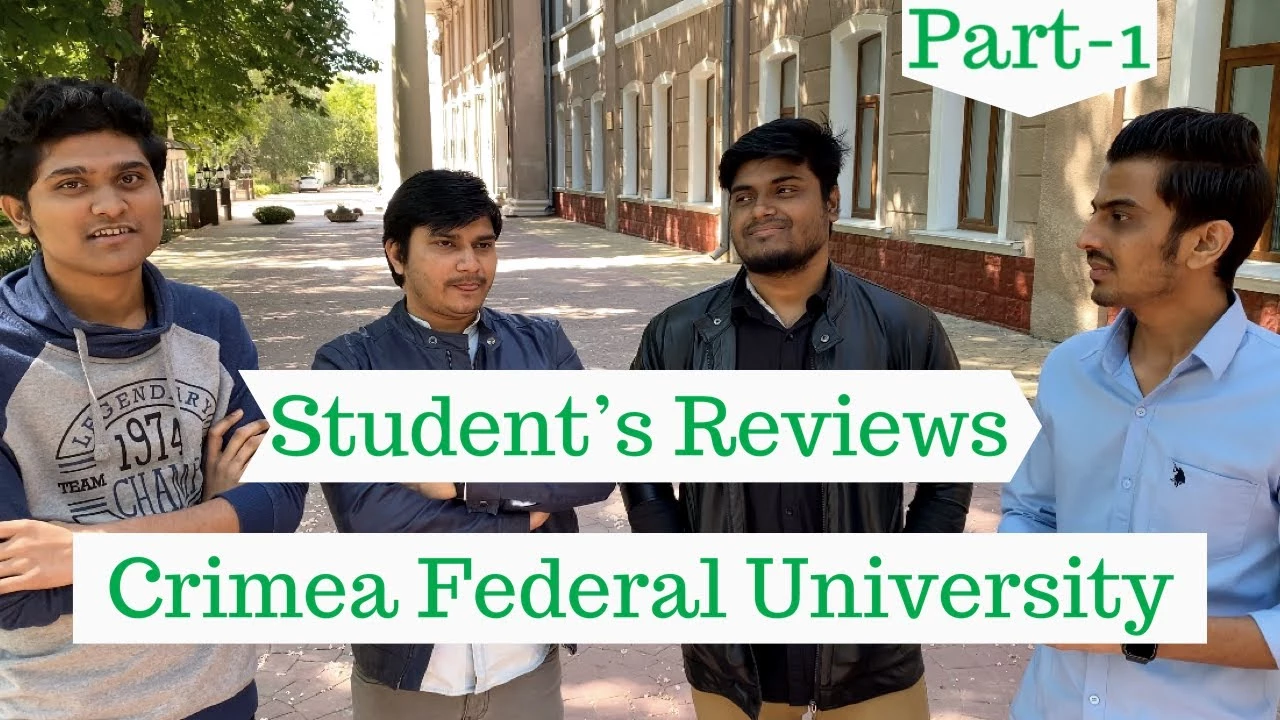 Click here to see Best Medical Universities in Russia
MBBS Course Fee in Russia: Russia becomes the number one choice for those students who are looking to study MBBS Abroad. All top medical universities in Russia providing quality medical education to the students. The Cost of MBBS in Russia is very low and budget-friendly as compared to other countries like India, the USA, and China. Students from India can take direct MBBS admission in Top medical universities in Russia without any entrance exam. Top Universities In Russia For MBBS are recognized by WHO and MCI/NMC. Here you will get the Russia Medical College Fees Structure/Russia Medical College Fees, Click here to get complete fees Structure
Filling of the Application Form.
Issue of Letter of Admission.
Payment of the University Fees.
Application for student Study Visa.
Booking of Air Tickets and Preparation for Departure from India.
Departure from India & Arrival in Russia.
Things Required for Study MBBS in Russia | MBBS Admission in Russia 2021-22:
Mark Sheets - 10th And 12th Class Mark Sheets
Photographs - 2 Photos Needed
Will Power - Students Must Have Will Power To Fulfill His/Her Dream To Become a Doctor.